Residential Septic Pumping & Services
In a perfect world, residential septic systems and their components would run forever, without the need for maintenance, repair or replacement. Unfortunately, none of that reflects reality. Wind River Environmental provides expert residential pumping and services to properly maintain your residential septic system.
Residential Septic Pumping and Cesspool Pumping
Routine septic and cesspool pumping are key to maintaining a healthy residential septic system. There is no way to avoid sludge buildup; but, regular servicing helps keep it at a manageable level, reduces the need for septic repairs and helps to identify potential problems before they happen.
Pumping frequency depends on many factors. It's best to call us to discuss your particular situation.
Residential Septic System Repairs
When Wind River Environmental technicians service your residential septic system, each component is inspected to make sure the entire system is in good working condition and will stay that way for years to come.
Common Septic System Repairs include:
Repairing septic covers or replacing with new ones
Installing septic filters
Repairing or replacing lines and distribution boxes
Installing a riser to raise the level of the cover to the surface, or close to it
Inspecting the tank for cracks, leaks or holes; and seal, if possible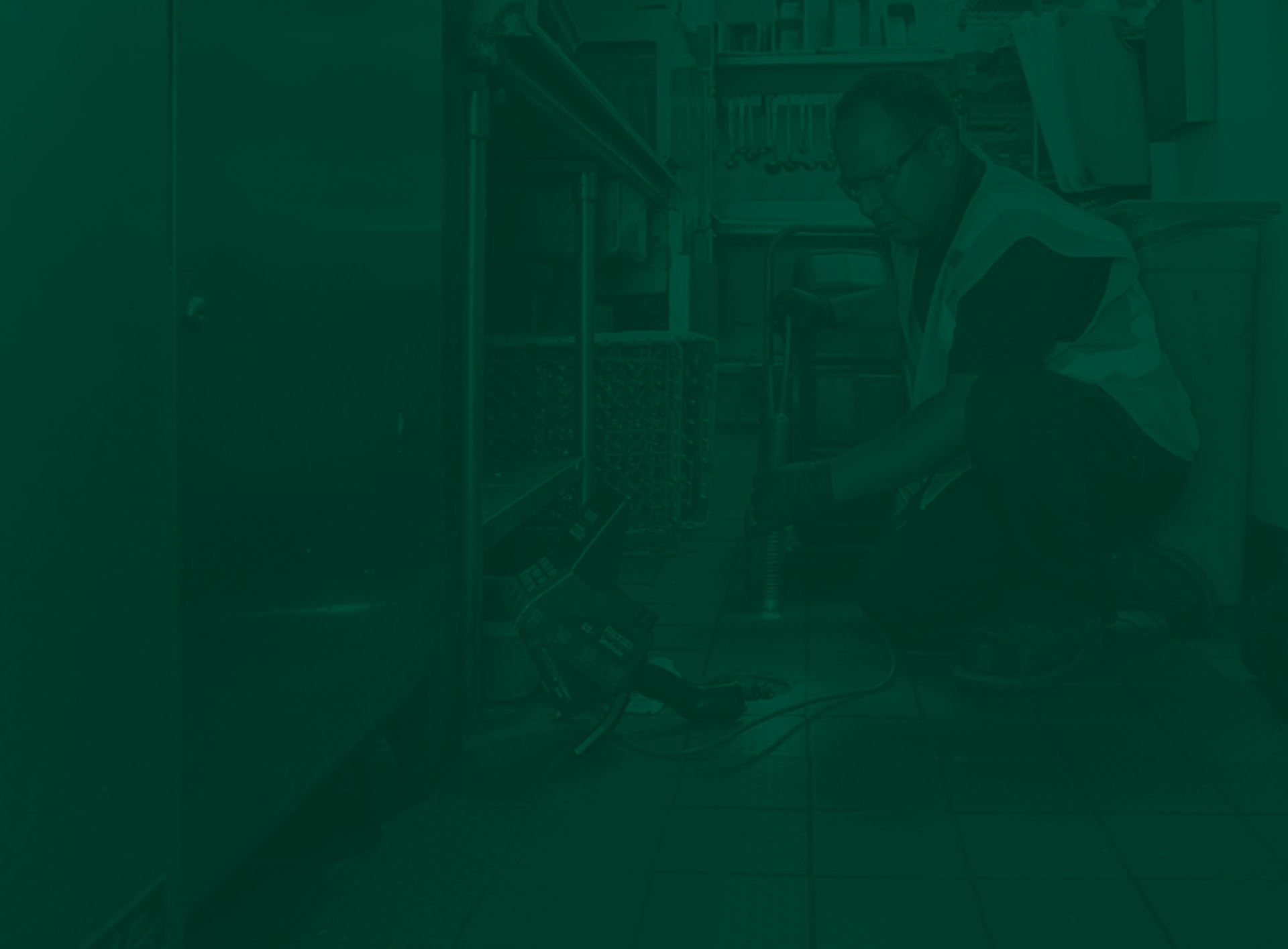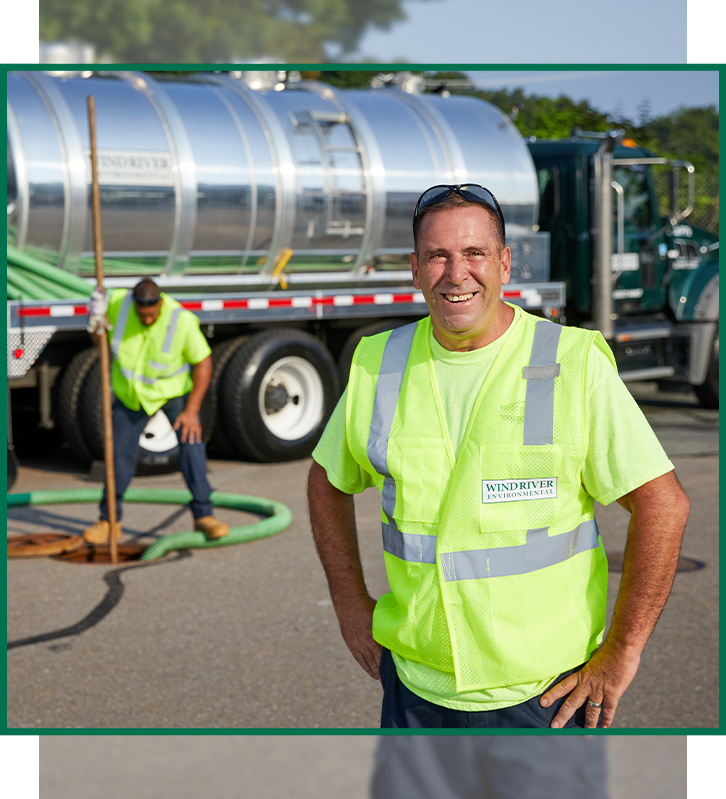 About Our Full-Service Company Why Wind River Environmental?
Customers enjoy the convenience of having multiple needs met by one service provider.

Authentic Customer Service

We don't send you to voicemail. A professional is always here to answer your call.

Every staff member has graduated from our extensive training program.

We have a full-time staff dedicated to environmental compliance.

Days, nights, weekends, national holidays—we're always here for you.

Detailed Online Reporting

Our technicians can enhance service with all of the capabilities of our mobile app.

Multiple Service Offerings

Our services range from liquid waste management to drain services and beyond.

We have the largest fleet in the industry and offer consistent service across regions.
Residential Septic Design & Installation
Whether you are installing a brand new septic system, repairing an old septic system or want to connect to your town sewer system, Wind River Environmental will help you. If you are putting an addition on your home, adding a garage, accessory structure or swimming pool, you may need your septic system modified or upgraded. There also may be local or state regulations and permitted requirements. Wind River Environmental will get you through the entire process from initial design, to permitting and modifications or installations.
What Is the Life Expectancy of a Septic System?
A septic system's life expectancy depends on how well the tank and drain field is maintained. Generally, the average life span of a septic system is 20 to 30 years, although some systems last much longer. Therefore, it is essential to regularly maintain your septic system by having it pumped out every 3-5 years and monitoring the water-use level.
Residential Septic System Rejuvenation
Over time, your leach field area—which removes contaminants and impurities—may not drain water properly. When that happens, a special cleaning may help rejuvenate the soil absorption system. Wind River Environmental has the equipment, expert knowledge and experience in handling special cleaning of residential septic systems.
Our Special Cleaning Options include:
Custom Cleaning: This may involve pumping your leach field, installing a leach field port, water jetting and adding our special blend of system-cleaning Boost Bacteria/septic scrubs. This is a good solution for homeowners who want a comprehensive septic system cleaning.
White Knight System: This involves cultivating a colony of soil bacteria to eat away at bio-material buildup in your tank and beneath leach field lines. This option is an excellent one, provided your septic system qualifies.
Sewer Jetting: This option Involves high-pressure water jetting to clean sewer lines, leach field lines and more. This is good as both a preventative measure and for homeowners on the town sewer system who have issues with blockages.
Residential Septic System Inspections
Whether you're selling your home or putting on an addition, local or state regulations may require a professional residential septic system inspection. Wind River Environmental certified and licensed inspectors will properly inspect your residential septic system.
Residential Drain Cleaning Services
If your home has a clogged drain or your drains are slow, you may not need a complete septic pumping service. Instead, the solution may be as simple as a residential drain cleaning. Our experienced team members are available to help. They ask the right questions to help diagnose your situation. We dispatch highly trained technicians who employ the right residential drain cleaning technologies to quickly solve your problem.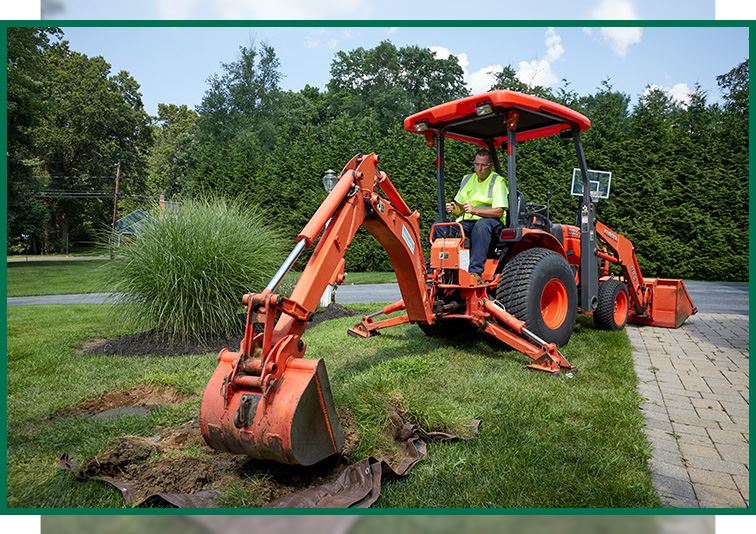 Hear From Happy Customers
"They knew exactly what they were doing."

- Monica S.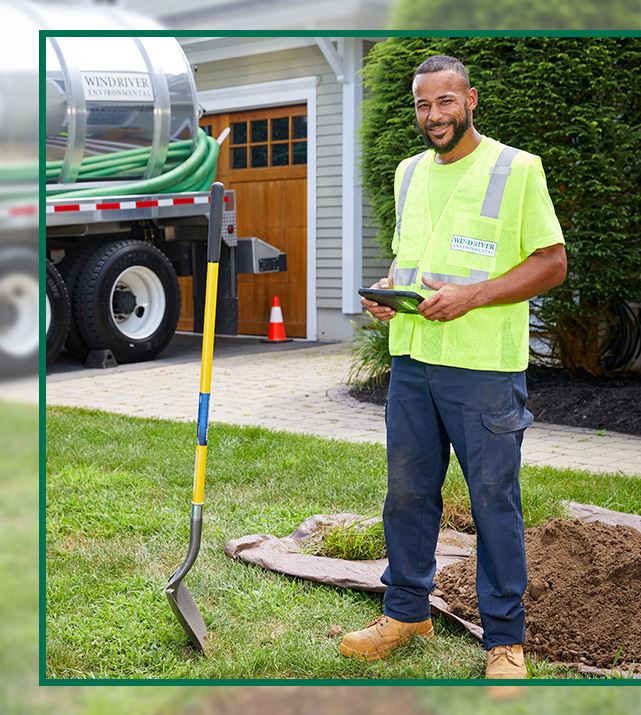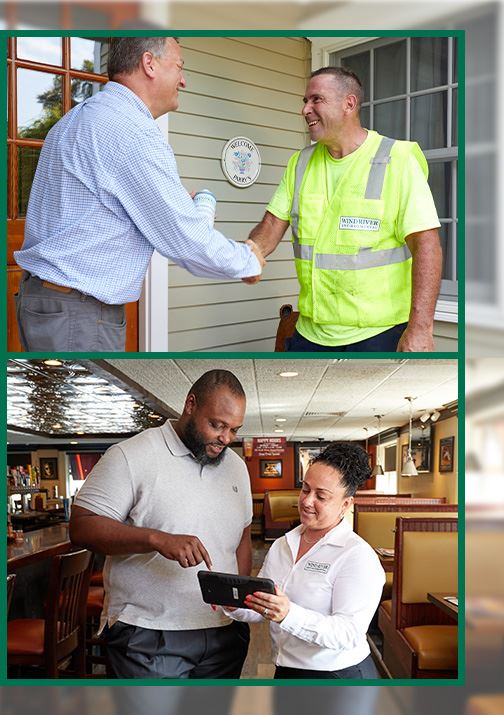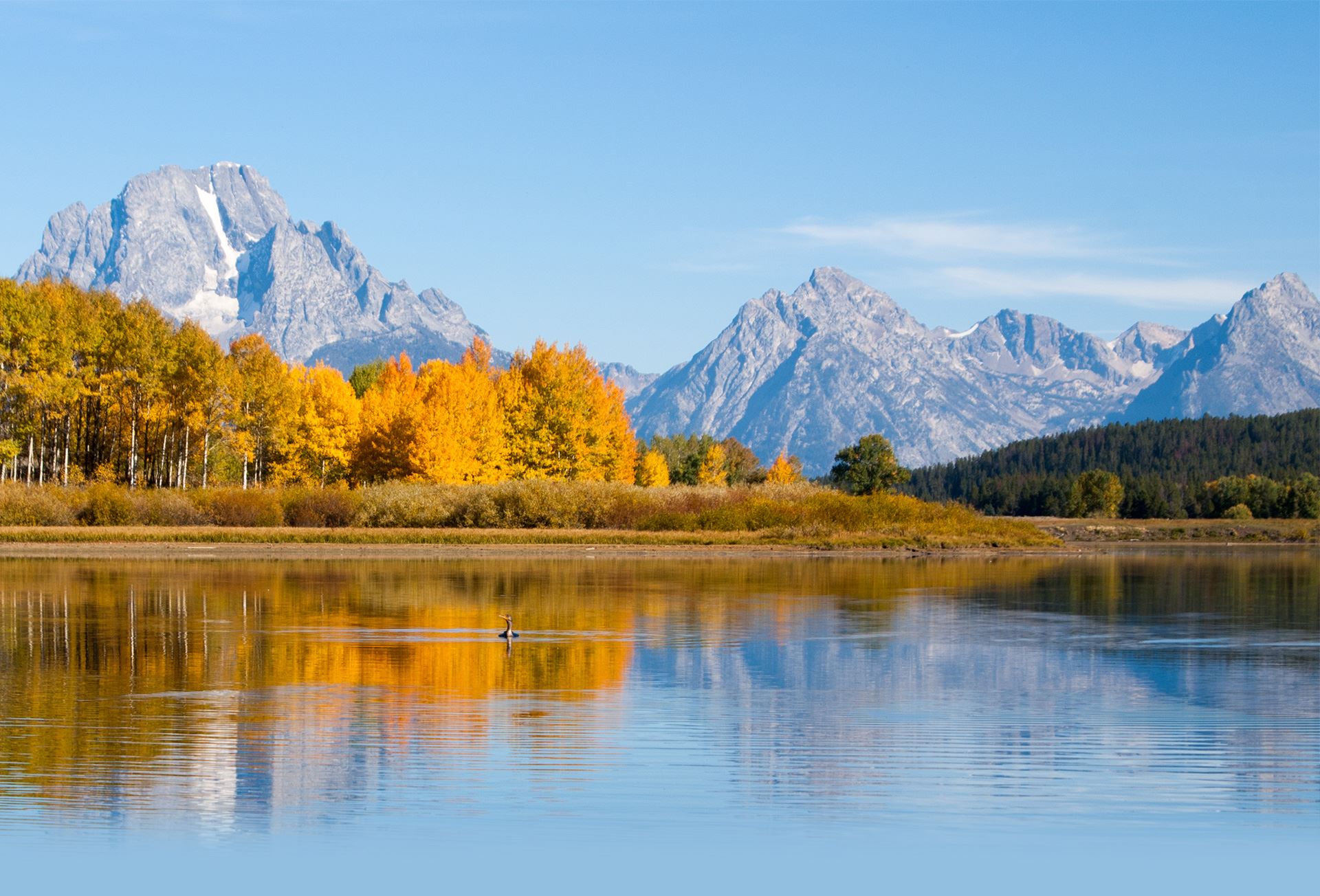 Wind River Environmental Contact Us Today