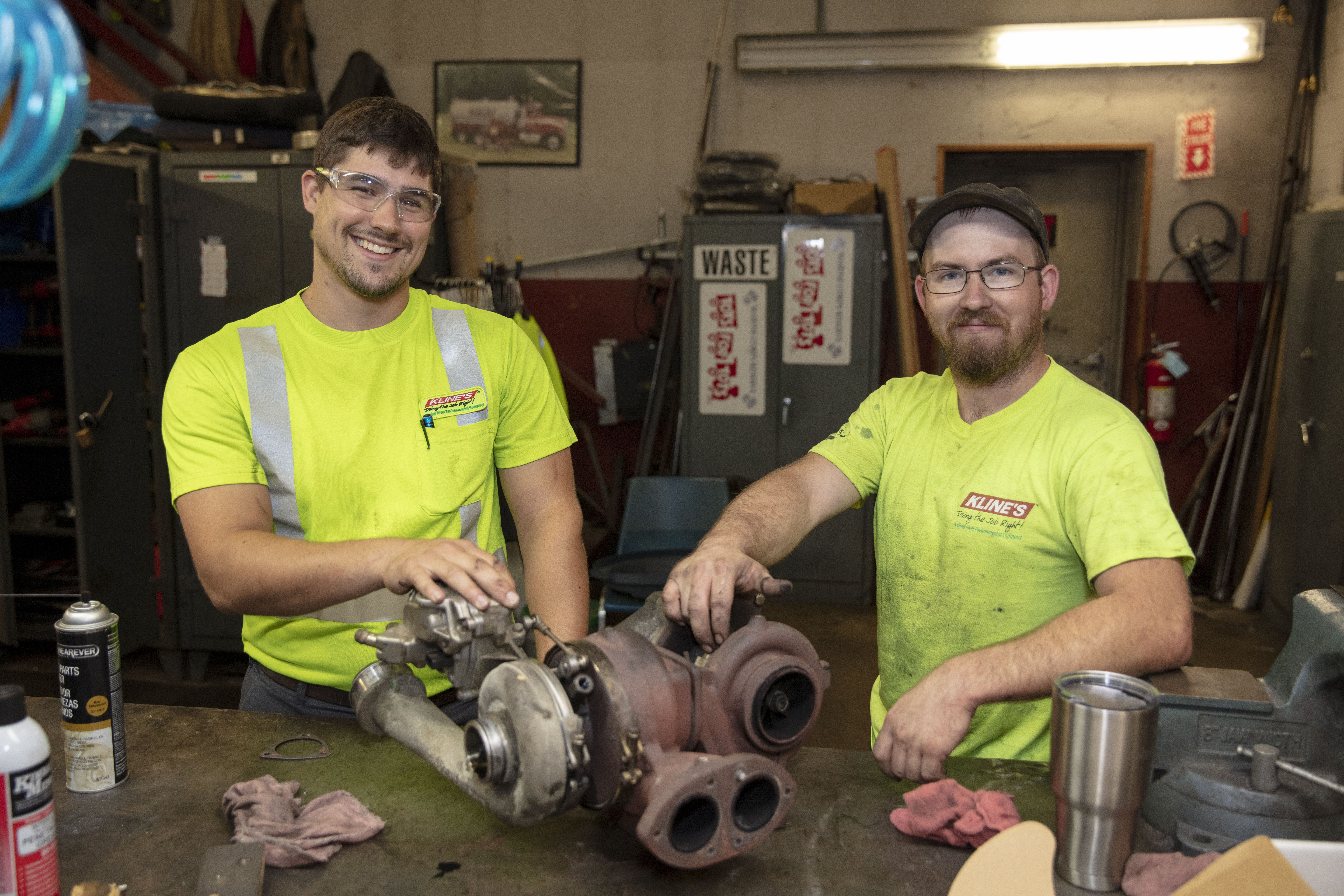 Are you planning to have any service to your septic system this summer?
Do you need a septic system installed for a new construction project?
Even if you were planning to wait until later in the Spring for septic system service, now is the right time to call us. Waiting may push your service back longer than you expected. Here's why.
The impact of the COVID pandemic's effects are still being felt in day-to-day business operations and many key roles across the entire labor force are still in high demand. In fact, many industries are experiencing long lasting effects, which are hurting their ability to return to "business as usual." Home Services and Transportation trades are hit especially hard.
During the height of the pandemic, many families tackled home improvement projects to stay busy and productive while homebound. Now, in the recovery phase of the pandemic and with what might be a looming recession, the building and home services are alive and growing faster than the labor force supporting the industry. On one hand, this is great news!
On the other hand, many businesses are still struggling to recover the staffing from those workers who chose to leave the workforce or change roles, which:
Keeps many suppliers behind on production
Caused manufacturing back logs
Interrupted the supply chain
Caused shipping delays
Delayed scheduling of services and projects
How do the shortages affect septic services?
How does all this affect septic systems? Well, the "perfect storm" of post-pandemic increased demand and prices increased by as much as 270% from March 2020 to March 2021, according to the Associated General Contractors of American (AGC). The following price increases to survive inflation has reduced some of the demand, but not solved for the labor shortages still impacting many companies in these industries.
Does this affect my normal septic system service?
Unfortunately, it does. Vinyl, wood, metals like steel and copper, and plastic supplies are just recovering right now, but the prices have also risen to cover inflationary expenses. These increases hurt septic system services like installation, repair, and replacement. Many septic tanks are made from plastic or concrete, and most of the pipes used to connect the system are PVC and require heavy machinery operators and CDL truck drivers in high demand to perform the installations and even simple septic pumping services.
Here at Wind River Environmental, we've noticed these trends early as well as the unbelievable price increases in the materials we use and began early to prepare for the upcoming season. In fact, we have been actively hiring throughout the winter to prepare, but all aspects of our service schedule aren't within our control. There are still disposal and other vendors of ours that are still struggling with many of these challenges, not to mention many of our competitors. In areas of the Northeast, there were areas that were scheduling services out 45 days due to some of the extreme shortages.
Schedule early and avoid delays to your septic system service
We encourage anyone who needs septic system service to schedule their work as soon as possible — to ensure the best possible response time before the shortage becomes even worse. Waiting until April or May could have you waiting on repairs — hoping your septic system holds out longer than the challenges. Waiting too long could be disastrous. Sewage emergencies are messy, pricey, and unhealthy for your family. It's not worth the risk of waiting.
77 years' experience in septic system service!
Wind River Environmental has been servicing residential homes since 1946. We understand not every service is the same, and we know how to adapt to your unique situation for any septic system solution.
We are the premier septic and wastewater system specialists! For all your septic system services, including installation, repair, and excavation, call Wind River Environmental today at 800-499-1682, book online at portal.wrenvironmental.com or contact us via the form at the bottom of this page to get started.