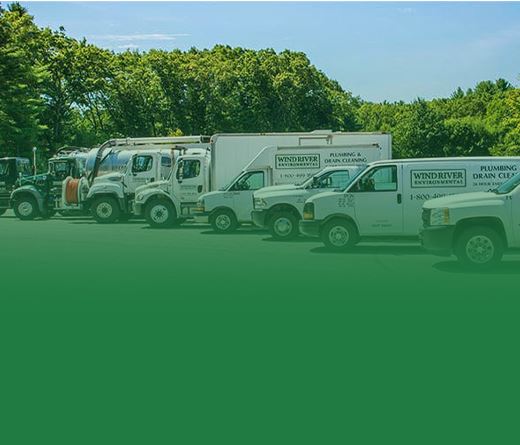 Marlborough, MA and Temple, PA – 8/12/2022 – Wind River Environmental, LLC ("Wind River Environmental"), the nation's premier provider of non-hazardous liquid waste solutions, announced today the acquisition of Captain Clog in Temple, PA.
Serving Temple, Reading and the communities of central Pennsylvania for over 40 years, Captain Clog is one of the most respected drain cleaning providers in the area and a perfect complement to the wastewater services offered by Wind River Environmental through All American Septic.  Captain Clog is owned and operated by Kyle Rodriguez, who has kept his family business thriving with the same high standards and impeccable reputation as his grandfather, Scott Levan, who started the business in 1980.
David Parry, Chief Executive Officer for Wind River Environmental, stated, "With its large base of residential and commercial customers, Captain Clog is a perfect complement to our operations in Birdsboro, Salunga and Ivyland, Pennsylvania.  Adding Captain Clog to our family of brands allows us to offer even more services to our customers with confidence in the quality work that both Captain Clog and Wind River Environmental are known."  He added, "We are especially excited to welcome Kyle and the entire crew from Captain Clog to join our team.  Captain Clog's team of technicians have done a terrific job managing their many great customer relationships, and we intend to grow the team and their resources to meet the expanding needs of their communities and the customers they will continue to service every day."
On behalf of Captain Clog, Owner Kyle Rodriguez stated, "I have had the honor of watching my grandfather build this company from scratch, and I would like to thank our longtime customers and employees for their many years of loyalty."  He added, "I am proud of our staff and appreciate the many customers we have developed long-standing relationships with throughout the years.  I am excited to be partnering with Wind River Environmental to begin the next chapter of growth for the company.   They bring a whole new compliment of services, technology and resources that will strongly enhance our ability to be a more complete wastewater solution for our customers in this demanding market."
About Wind River Environmental
Headquartered in Marlborough, Massachusetts, Wind River Environmental is a leading "super-regional" environmental services company.  Wind River Environmental and its affiliates service and maintain a broad array of non-hazardous liquid waste systems, including grease traps, food waste, septic tanks and related waste systems for a wide range of commercial, residential and municipal customers.  The company has a "vertical integration" model that handles all aspects of liquid waste streams ranging from collection and hauling though processing, treatment and disposal.  Backed by Gryphon Investors, a multi-billion-dollar private equity fund based in San Francisco, Wind River Environmental is the largest and most successful consolidator in this highly fragmented and growing market.  Since its founding, Wind River Environmental has acquired over 90 companies along the Eastern seaboard.  For more information, please visit www.wrenvironmental.com.