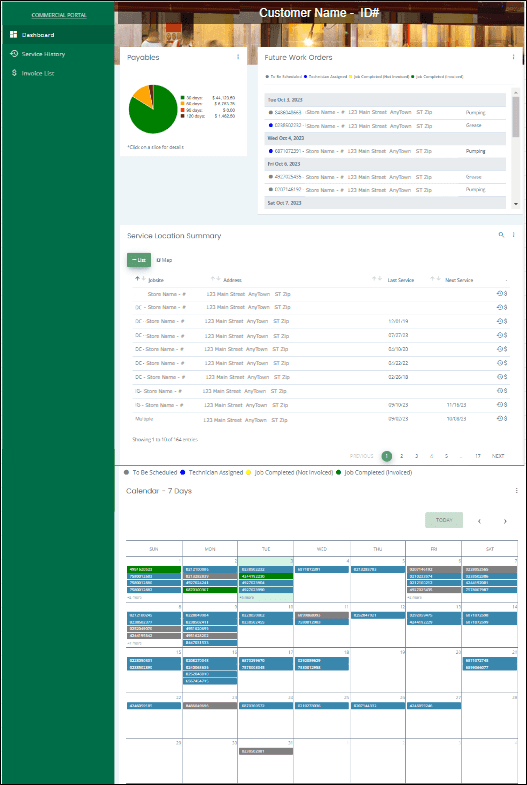 Related posts
https://www.wrenvironmental.com/commercial-portal-dashboard-future-work-orders/
https://www.wrenvironmental.com/commercial-portal-dashboard-calendar/
https://www.wrenvironmental.com/commercial-portal-dashboard-service-location-summary/
https://www.wrenvironmental.com/commercial-portal-dashboard-payables/
_________________________
The Left Menu provides navigation to the functions within the portal.
The Commercial Portal Dashboard provides an overview by displaying relevant information in four widgets.
We have added your Wind River Customer Name and Customer ID to the Dashboard Header. Your Customer ID can help facilitate interactions with Wind River Customer Service.