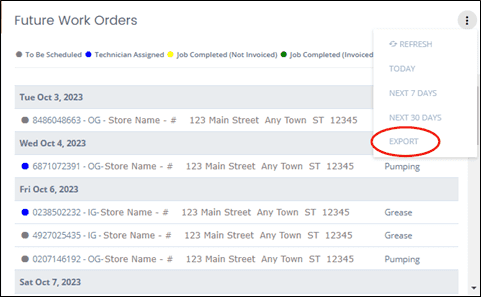 The Dashboard's Future Work Orders widget lists your upcoming services and the current scheduled date.
The Three Dots icon provides the ability to set the list for Today, 7 Days out and 30 Days out.
The Order # is a link that will bring you to the Order Detail page displaying additional order information.